Od 2023r. indyjski producent ciągników marki SOLIS wprowadził linie traktorów o mocy powyżej 50 KM, które obecnie występują pod nazwą SOLIS PROFESSIONAL.
Dlaczego Professional?
Ponieważ Solis Professional to nowe technologie, serwis i dystrybucja. Ciągniki z silnikami ITL Stage V, wyprodukowane w ramach ścisłej współpracy z japońskim Yanmarem.
Dlaczego S-Agro?
Ponieważ spółka S-Agro jest wyłącznym importerem ciągników Solis o mocy powyżej 50 KM w Polsce.
Marka Solis rusza "na podbój" polskiego rynku. Kusi ceną i bogatym wyposażeniem traktorów.
Spółka S-Agro rozpoczęła sprzedaż traktorów Solis S60 Shuttle XL Stage V o mocy 60 KM. Pierwsze sztuki znajdują się u naszych dealerów. Są to ciągniki doskonale skonfigurowane. W standardzie posiadają m.in. klimatyzację, obciążniki, zaczep przesuwany, trzyobwodową hydraulikę oraz układ pneumatyczny. Solis S60 Shuttle XL Stage V jest oferowany w bardzo przystępnej cenie. Traktor ma trzycylindrowy, trzylitrowy silnik, który choć powstaje w Indiach, to w ramach ścisłej współpracy z japońskim Yanmarem. Posiada turbosprężarkę, która pozwala doprowadzić do cylindrów więcej powietrza. Dzięki temu szybciej reaguje na wciśnięcie pedału gazu. Doładowanie pomaga także w uzyskaniu wyższego momentu obrotowego. Model wolnossący Stage 3A generował 205 Nm, a traktor Stage V osiąga 250 Nm. Istotne jest też to, że obowiązujące normy emisji spalin udało się spełnić bez konieczności stosowania systemu SCR i płynu AdBlue. Czystość spalin gwarantuje filtr cząstek stałych DPF oraz katalizator utleniający DOC. Układ przeniesienia napędu w 60-konnym Solisie stanowi przekładnia włoskiej firmy Carraro oferująca po 12 biegów do przodu i do tyłu. Kierunek jazdy zmienia się rewersem obsługiwanym dźwignią znajdującą się z lewej strony kierownicy. Hydraulikę zasila pompa podająca do 45 l/min. Dzięki niej na tylnym podnośniku można unieść ciężar o masie do 2,5 tony. Olej może być podawany na maszyny poprzez dwie lub trzy pary szybkozłączy, a przekazanie napędu gwarantuje WOM, który może obracać się z prędkościami 540/540E obr./min lub 540/1000 obr./min.
Gwarancja na traktory Solis obowiązuje na 3 lata lub na 2000 motogodzin, w zależności co wystąpi pierwsze. Z częściami do tych maszyn nie będzie najmniejszego problemu, bo oprócz składów magazynowych u dealerów, każdą część będzie można sprowadzić z magazynu centralnego znajdującego się w niemieckim Crailsheim. Nie zajmie to dłużej niż 24 godziny.
Jeżeli chodzi o traktory o mocy 76 i 91 KM to będzie je napędzał czterocylindrowy silnik o pojemności skokowej 4,1 litra. W tych maszynach oprócz skrzyni 12/12, dostępna będzie przekładnia 24/24 z biegami pełzającymi pozwalającymi na poruszanie się z prędkością od 0,25 km/h. Maksymalna prędkość jazdy dla tych maszyn wyniesie 40 km/h. W przyszłym roku Solis zamierza wprowadzić na rynek europejski traktory o mocy 110 KM. Te maszyny przechodzą obecnie etap homologacji i dostosowania do normy Stage V.
W czerwcu br. do naszej oferty dołączą 91-konne traktory S90 Shuttle XL Stage V oraz partia testowych modeli S75 Shuttle XL Stage V o mocy 76 KM.
Jesienią dostępne będą także traktory w wersji Narrow (wąskie) dedykowane dla sadownictwa, warzywnictwa i ogrodnictwa. W pierwszej kolejności to maszyny 76-konne, potem oferta rozszerzy się o modele 91-konne.
Jeśli chcieliby Państwo zaciągnąć więcej informacji na temat ciągników marki Solis zapraszamy do odwiedzenia naszej siedziby firmy w Wyszkowie (07-200) ul. Leśna 3.
Ciągniki Solis produkowane są w Indiach przez koncern:
INTERNATIONAL TRACTORS LIMITED (ITL)
Założona w 1995 roku firma International Tractors Limited jest obecnie uznanym producentem ciągników w Indiach. Jako wiodący producent ciągników opierający produkcję sprzętu na jednym zakładzie, firma znajduje się wśród trzech największych przedsiębiorstw sprzedających ciągniki w Indiach. Świadectwem zaufania naszych klientów w całym kraju jest fakt, że obecnie udział firmy w rynku krajowym wynosi ponad 14%, a nasza baza klientów liczy ponad 1,2 miliona osób. Posiadamy również rozbudowaną sieć obejmującą 1800 dystrybutorów i dealerów działających na całym świecie.
Przy rocznej produkcji 300 000 ciągników, ITL jest jednym z trzech producentów maszyn rolniczych w Indiach i jednym z 5 największych producentów tego rodzaju sprzętu na świecie. Światowej klasy zakład produkcyjny naszej firmy zajmuje powierzchnię 2 mln m². Utalentowana i wykwalifikowana kadra składająca się z ponad 5500 osób z zaangażowaniem i pasją tworzy najlepsze w swojej klasie produkty. Posiadając najbardziej wszechstronny katalog produktów z szeroką gamą ciągników i maszyn rolniczych od 16HP do 120HP, pod dwiema różnymi markami Solis, ITL oferuje kompletne rozwiązania dla branży rolniczej na całym świecie.
ITL dysponuje własnym, zaawansowanym technologicznie centrum szkoleniowym, które przekazuje pracownikom, partnerom biznesowym i klientom wiedzę i prowadzi szkolenia z zakresu specyfikacji produktów, ich konserwacji i optymalnego wykorzystania. Jako młody i prężnie rozwijający się producent ciągników w Indiach, firma ITL może poszczycić się ponad 1,2 mln klientów w bardzo krótkim czasie, co świadczy o wartości marki. Ciesząca się zaufaniem i uznaniem na całym świecie, firma ITL dostarcza produkty warte swojej ceny oraz usługi przyjazne dla klienta.
Dzięki silnej obecności na większości liczących się rynków na świecie, ITL jest obecnie liderem w swoim segmencie rynku i najlepiej sprzedającą się marką ciągników w 4 różnych krajach Azji i Afryki. Oferując ciągniki dostosowane do lokalnych preferencji i warunków w Brazylii i Turcji, ITL jest aktualnie jedyną indyjską firmą obecną w 20 krajach Ameryki Łacińskiej i Południowej. Firma zwiększa również swoją obecność w 33 krajach UE i poza nią z powodzeniem wprowadzając swoją ofertę na rynek amerykański.
Odzwierciedleniem tego zaangażowania jest nieustanne utrzymywanie przez grupę wysokich standardów w produkcji sprzętu uznawanych na całym świecie oraz współpraca z pionierami, takimi jak Yanmar (Japonia). Znana z produkcji sprzętu o niskiej awaryjności oraz ścisłego przestrzegania norm jakościowych, ITL posiada międzynarodowe certyfikaty, takie jak: ISO 9001:2008 / ISO 140001:2004/ ISO TS 16949 oraz ISO 140012015/ISO90012015.
Spełniające wysoce rygorystyczne amerykańskie normy EPA i Euro Homologation (normy homologacji), ciągniki są dopuszczone do sprzedaży na rynkach europejskich.
ŚWIETLANE POMYSŁY NA PRZYSZŁOŚĆ SOLIS

SOLIS – Hiszpańskie słowo wywodzące się od łacińskiego SOLIS, dosłownie oznaczającego słońce, źródło mocy i produktywności. Ponieważ słońce jest niezbędne do podtrzymania życia na Ziemi, chcemy by marka SOLIS była równie ważna w życiu rolników poprzez zwiększanie ich efektywności produktywnoścoraz oświetlanie im drogi do dobrobytu.
Kolor niebieski użyty w logo ma przywodzić na myśl stabilność, siłę, elegancję oraz profesjonalizm. Pochylona czcionka symbolizuje spójność, a kontur – siłę będącą gwarantem jakości i trwałość naszego produktu.
Kalendarium historii firmy
1969 – Rozpoczęcie działalności jako Farm Equipment Manufacturing Company (producent sprzętu rolniczego)
1995 – Rozpoczęcie pionowego procesu i linii produkcyjnej ciągników
1996 – Uruchomienie zakładu w Hoshiarpur w Punjab.
2000 – Nawiązanie współpracy z Renault Agriculture, Francja i Class Tractors, Niemcy.
2001 – Uzyskanie zdolności produkcji silników do ciągników we własnym zakresie
2005 – Nawiązanie współpracy z Yanmar, Japonia
Wprowadzenie na rynek pierwszego kompaktowego ciągnika
2008 – wprowadzenie na rynek serii ciągników Rx
2009 – Wprowadzenie na rynek serii ciągników Worldtrac.
2011 – Wprowadzenie na rynek ciągników Gardentrac i 60 Rx MM super.
2012 – Firma obecna jest w ponad 50 krajach na świecie.
2013 – Otwarcie nowoczesnego zakładu produkcyjnego.
Wprowadzenie na rynek ciągnika z kabiną AC
2014 – Awans do grona trzech największych producentów ciągników w Indiach. Obecność w ponad 65 krajach świata.
2015 – Wprowadzenie na rynek serii ciągników HMD (Heavy Duty Mileage)
2016 – Zdolność produkcyjna nowoczesnego zakładu na poziomie 3,00,000 ciągników. Firma łączy się z Yanmar, Japonia
2017 – Obecność w ponad 90 krajach świata.
7,50,000 klientów na całym świecie. Eksport na poziomie 80 000 ciągników
2018 – Milion sprzedanych ciągników w jednym roku obrotowym 2018-19
Firma wśród 6 najlepszych producentów ciągników na świecie
Uruchomienie zakładów i linii montażowych w Turcji i Brazylii
2019 – Nasze ciągniki są obecne w ponad 120 krajach świata
2021 – Uzyskanie tytułu Eksportera nr 1 z Indii i obecność w ponad 135 krajach świata. Otwarcie filii w Holandii.
2022 – Rekordowa sprzedaż (eksport) na poziomie 35 000 ciągników. Otwarcie przedstawicielstwa w USA.

GWARANCJA "NAJLEPSZY W SWOJEJ KLASIE"*
Wszystkie nasze produkty objęte są standardową gwarancją "najlepszy w swojej klasie"*.

JAPOŃSKA TECHNOLOGIA
ITL i Yanmar tworzą spółkę typu Joint Venture. Yanmar jest japońską firmą znaną z najwyższej jakości produktów od ponad 100 lat.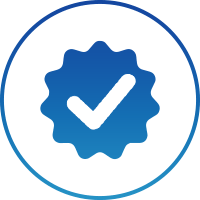 ZAUFANIE
Firma ITL rozpoczęła produkcję ciągników w 1996 roku. W ciągu 26 lat sprzedaliśmy ponad 1 200 000 ciągników na całym świecie, co potwierdza nasze zaangażowanie w tworzenie najwyższej jakości sprzętu.

ŁATWY DOSTĘP DO CZĘŚCI ZAMIENNYCH
Posiadamy sieć ponad 1800 partnerów na całym świecie, dzięki czemu dostęp do części zamiennych jest znacznie ułatwiony. Dla Catering Europe stworzyliśmy scentralizowane centrum części zamiennych w Niemczech we współpracy z Yanmar.

WYSOKA JAKOŚĆ I WARTOŚĆ ZA TWOJE PIENIĄDZE
Nasze produkty zostały zaprojektowane z myślą o cenie. Nasze produkty poddawane są rygorystycznym testom, by zapewnić bezkompromisową jakość i moc, co czyni je najbardziej ekonomicznymi ciągnikami na rynku.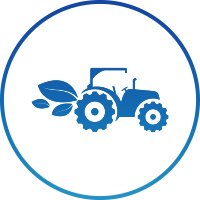 TESTY
Każda z naszych maszyn przed opuszczeniem fabryki przechodzi serię testów, dzięki którym każdy użytkownik może mieć pewność, że ciągnik spełni swoje zadanie a praca w polu będzie jak najbardziej efektywna.
WIELOLETNIA TRADYCJA DOSKONAŁOŚCI
International Tractors Limited jest wiodącym producentem ciągników i sprzętu rolniczego z siedzibą w Indiach. Od momentu powstania w 1969 roku, firma konsekwentnie stawia na dostarczanie swoim klientom wysokiej jakości produktów jednocześnie oferując kompleksowe rozwiązania dla branży rolniczej w ujęciu globalnym. W swojej ofercie Grupa ITL posiada szeroką gamę urządzeń, w tym: ciągniki, maszyny rolnicze, silniki, wysokoprężne agregaty prądotwórcze, części samochodowe oraz dźwigi samojezdne.
Napędzane przez robotykę i automatykę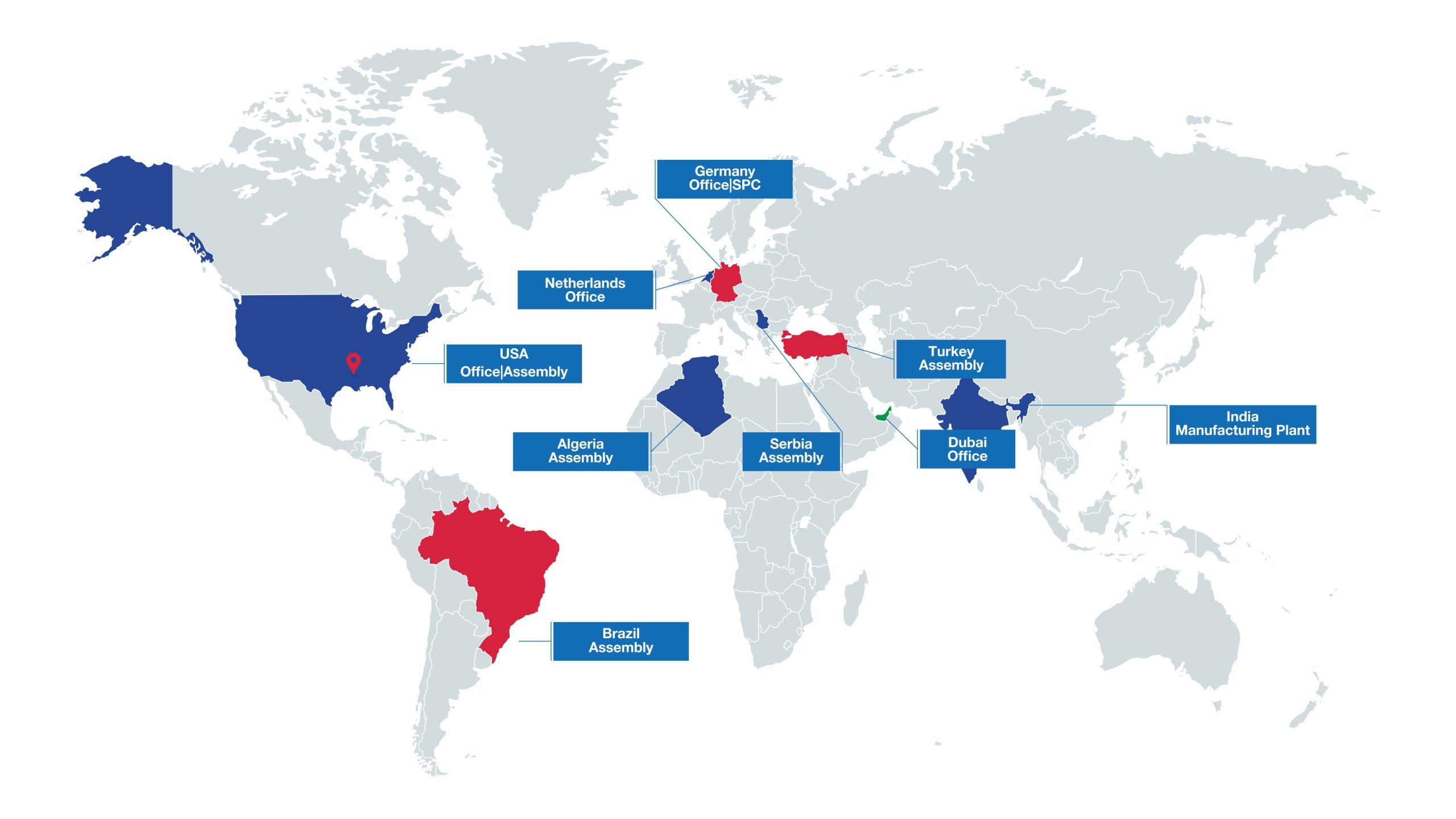 Presence Across 140+ Countries Worldwide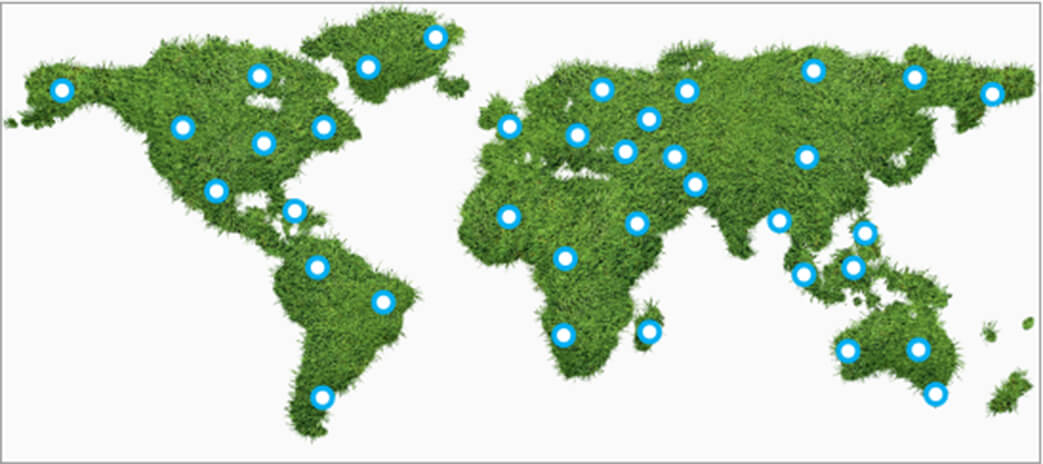 W razie jakichkolwiek pytań prosimy o kontakt.