PRZEDSTAWIAMY

W NASZYCH
CIĄGNIKACH
JAPOŃSKĄ
TECHNOLOGIĘ
SOLIS manufactures the best compact tractors using high-end technology to deliver maximum productivity in smaller farms that need a lot of effort and a systematic approach. These tractors are also the best compact tractors suitable for a hobby farm.
The SOLIS compact series delivers endurance, longevity and the perfect ergonomics, not to forget the fact that they are the most productive and ecologically sound and stable as well as economically viable. To amplify user needs, a compact tractor is equipped with advanced technology that caters to the several requirements of large as well as smaller farms such as hobby farms.
SOLIS compact tractors series comes in two-horse powers – 20 and 26. This ensures smooth operations on the field and complements the highly efficient engine of these farm professionals.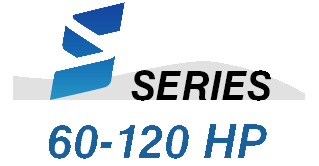 Solis S Series Tractors
A landscaper's delight in terms of power and efficiency, the extra durable SOLIS compact series is equipped with a complete range of implements for performing equine, agricultural and maintenance tasks with versatility.